Your Secret to Having Infinite Blog Topics to Write About
You already know how to start a successful blog for a business. Maybe you've created several over the years for clients.
You did your research. You learned what works. It's paying off.
Now comes the hard part -- maintaining a blog long term.
In order to obtain and maintain rank in search engines, you have to deliver consistent, high-quality content.
On top of that, struggling to generate blog topics to write about will stress you out.
All that hard work on SEO begins to melt.
The longer you wait, the harder it is to retake your proper place. But forcing it doesn't make great content.
Whoever thought coming up with endless blog topics to write about an industry you know inside and out would be so hard?
Let's explore how to get those ideas flowing and turn your ideas into endless possibilities.
Just For You: 25+ Marketing Blog Topics to Generate Qualified Leads in Marketing
Finding Blog Topics to Write About: Why It's Complicated
It's a common question. I get it all the time from my audience on Quora. I hear it from small business owners, professional bloggers and marketing professionals alike.
"Leigh, how do I find more blog topics to write about? I'm feeling inspirationally drained and uninspired. I'm losing followers and my rank is slipping."
I understand the sentiment. But you know and I know there's more to it than just coming up with blog topics to write about.
You could just use some random topic generator if that were the goal. You've can have an amateur writer making .03/word pitch you some random ideas.
You don't just want blog topics to write about.
You need to get a return on your investment.
It's important to get this out in the open so that searching for blog topics to write about doesn't lead you down a rabbit hole into the unpredictable world of Alice's Wonderland.
You can't afford to waste your time writing about topics people don't care about. It wouldn't make sense to pay someone on staff to write blog articles that don't appeal to your target audience.
Ultimately, the key to a successful blog is this. The topics you create should always help you meet KPIs and objectives like:
Increase brand awareness among your target audience

Encourage people to follow, sign up and come back

Generate leads

Engage the customers you already have

Increase customer lifetime value

Turn customers into promoters (great reviews, more sharing, etc.)
You should be able to set some SMART goals and then measure using tools like Google Analytics (Marketing Platform).
When you do, you begin to see the phenomenal returns a business can get through applying content marketing strategies. Increased revenues. Reduced marketing costs. Lower customer management costs because people find more of what they're looking for online.
These techniques will have you rolling in highly shareable topics that hit their objectives out of the ballpark. You'll be as happy as this guy.
Wait... for... it....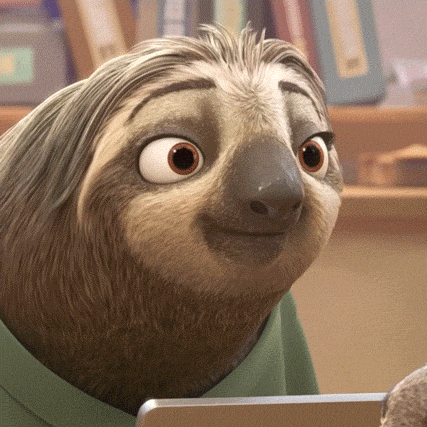 Create a Topic Web
A Topic Web helps you create a visual representation of how topics relate to each other.
Map out your existing articles. See topics you haven't fully covered on your blog. Where are the holes in your infrastructure?
Or use it to start a new series of topics from scratch.
It starts with a main topic. Then the next tier becomes a new set of topics. As you move out from the center each level is closely related to the level beneath it. Topics are getting narrower and drilling down to actionable steps as the tiers move outward.
Not only does using a topic web mean you can generate topics out exponentially to infinity if you so choose. It makes for a more organized blog.
Your target audience will appreciate how easily they can consume it. You'll keep them coming back.
Step-By-Step Example of a Topic Web
Let's say you help people manage their Google AdWords campaigns.
What's a very general topic to write about?
How Can Google AdWords Help My Business? That's a good start.
There's your centerpiece. We could start with "What is Google AdWords?" But that would depend on just how little your target knows.
How Can Google AdWords Help My Business? That's the first piece of content to write. But before you start writing, let's get at least a couple tiers on this web laid out.
What is one tier out from your centerpiece?
What Are the Benefits of Google Adwords?

How Do I Get the Right ROI on Google AdWords?

What Do AdWords Ads Cost?

Is Google AdWords Really Worth it?
You'll ideally have 5-7 topics to writer in that first tier But don't limit yourself if you have more. Notice how these topics are still fairly general. But they allow you to introduce someone to AdWords from the various aspects of the topic.
Now, let's move to the 2nd tier by breaking down How Do I Get the Right ROI on Google AdWords? into blog topics to write about.
Those may be:
The Best Bidding Strategies for Google AdWords

How to Do Keyword Research for Google Adwords

What Is an Adwords Quality Score?

5 Silly Mistakes Business Make When Using AdWords

These 5 Adwords Success Stories Made Us Cheer

How to Create Effective Ads for AdWords?

What's a Landing Page & Why Do I Need One for AdWords?
Next tier:
Work out from: What Is an AdWords Quality Score?
7 Proven Strategies to Raise Your AdWords Quality Score

How Does a Poor Quality Score Impact My Ad Spend?

These 6 Tools Will help You Raise Your Quality Score
Next tier:
Highlight each tool mentioned in: These 6 Tools Will help You Raise Your Quality Score
Some topics may have more tiers coming off of them than others. You don't have to force it if you can only get a handful around tier 5 or 6. When a web feels exhausted, move onto a new centerpiece and work out again.
If you publish 4 pieces of blog content a month, one well-thought-out web can easily last you 6 months or more. If that's too much on one general topic, create multiple webs to work off as you build out your publishing schedule.
Create one a month for each of 4 webs.